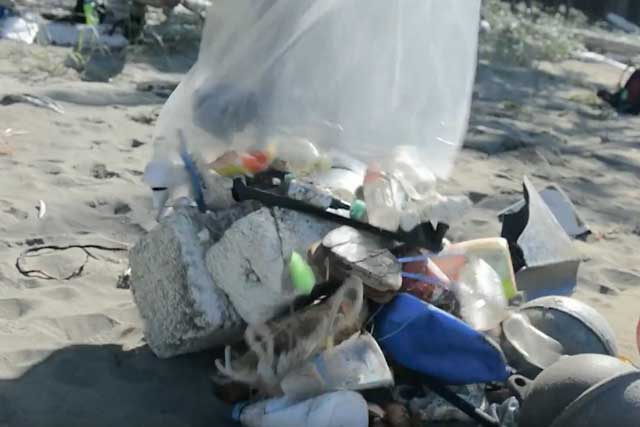 Last summer, 10 volunteers with the Great Canadian Shoreline Cleanup travelled to the West Coast Trail in Pacific Rim National Park Reserve on Vancouver Island to pick up garbage.
With support from Parks Canada, they travelled by boat to the middle of the trail where they camped for three days.
During the day they picked up and sorted debris, and in the evening they talked about the surprising things they found.
The strangest things found on B.C. shorelines last year?
– Meat Grinder
– Plastic Owl
– Pogo Stick
– Rainbow Clown Wig
– Scottie Dog Cookie Cutter
Last year alone, more than 2000 sites registered for a cleanup and 15,000+ bags of garbage were collected by nearly 60,000 participants across Canada.
Learn more @ www.ShorelineCleanup.ca and check out all of the cleanup sites & events planned year-round on Vancouver Island, here.
You can follow the Great Canadian Shoreline Cleanup on Facebook & Instagram too.
We adore and admire what Shoreline Cleanup volunteers are doing.. but honestly… why oh why do people think the earth is their trash can?
Conversations
comments