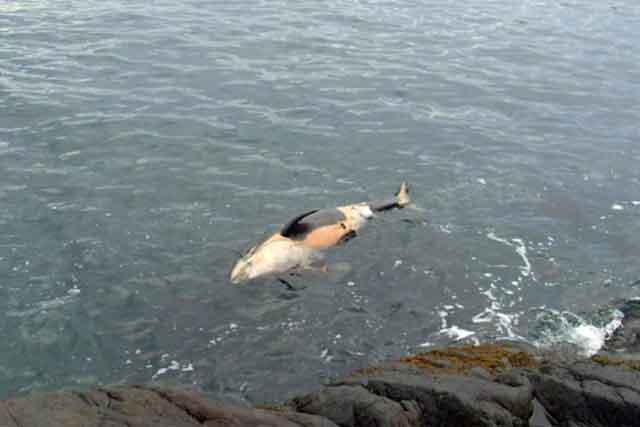 Two killer whales discovered dead in Vancouver Island waters at the end of March both belonged to the endangered southern resident population.
This… according Fisheries and Oceans Canada after necropsies were done on both over the past couple of weeks.
The first was a dead female calf discovered near Sooke on March 23rd …
The second was an approximately 20 year old male found floating near Esperanza Inlet, Nootka Sound on the West Coast of Vancouver Island on March 30th.
While no clear cause of death has been determined for either, DFO suggests the young calf's death could have been caused by a birthing complication.
The Southern Resident population experienced a 'baby boom' in 2015… but it's estimated calves only have a 40-50% chance of surviving the first year.
Additional analysis & blood tests are underway and results will be available in another 3-4 weeks.
The population is listed as an endangered under the Species at Risk Act in Canada.
Conversations
comments