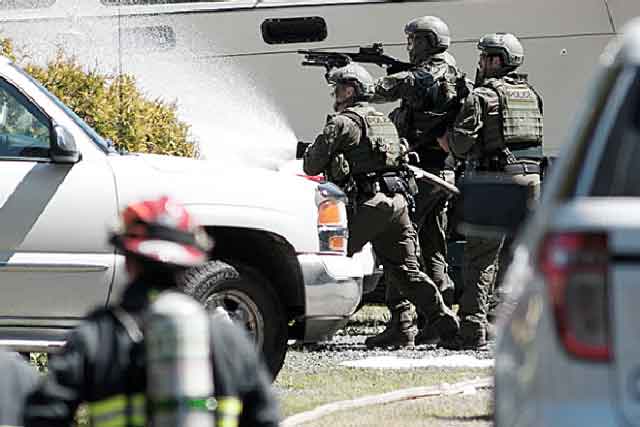 A tense situation in Errington Friday during a standoff that lasted nearly 4 hours…
RCMP say they were called to Pinewood Trailer Park to reports of a "very distraught" man alone at home…
The man threatened to explode one or more propane tanks so as a precautionary measure, nearby homes were evacuated.
A few hours into the situation, the man set his house on fire and smoke was seen rising above the trailer… spectators were pushed farther from the trailer because of a risk of explosion.
Emergency Response Teams rushed the home with a riot shield and a charged fire hose… within moments, the team exited the home, carrying the man by his arms and legs as heavy smoke began pouring from the home.
The man was taken from the scene in an ambulance, escorted by RCMP with minor injuries… The fire was extinguished by fire crews.
No one else was in the trailer at the time.
Conversations
comments