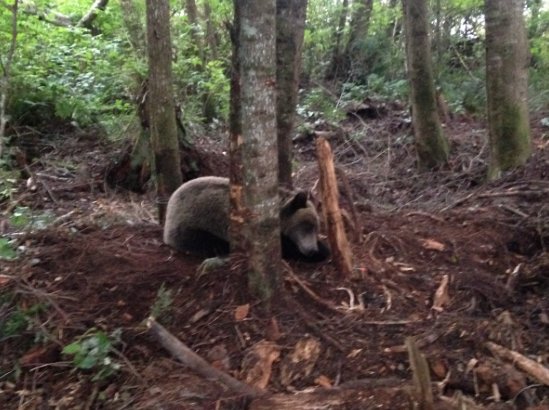 "Two grizzly bears have been live captured by BCCO's on Cormorant Island near Alert Bay today. Bears immobilized and tagged, ready for relocation…"
– BC Conservation Officer Services
The two young bears are believed to have island-hopped after being forced off the central coast by a dominant male grizzly.
The bears were to be relocated later today – where, is up to biologists @ the Ministry of Forests, Lands and Natural Resources.
Earlier this week, Alert Bay residents were advised to be on alert while the traps were set.
The Village of Alert Bay is located on Cormorant Island… approx. 350 kilometres north of Nanaimo.
Conversations
comments