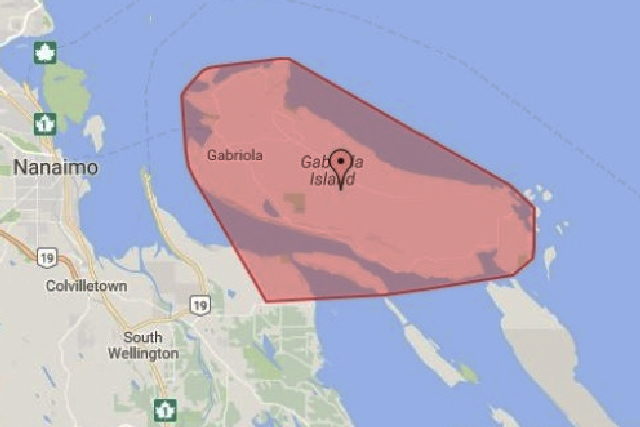 A barge carrying a tall crane tore town overhead power-lines between Vancouver Island & Mudge Island last night… resulting in an outage not only on Mudge, but on Gabriola too.
Repairs will require hydro crews to get to Mudge, which is not accessible by ferry or car… so it's dependent on the tides.
BC Hydro says it can't put a set timeline on repairs, but are warning the 3500 affected residents the outage could last anywhere from 24-48 hours.
Conversations
comments