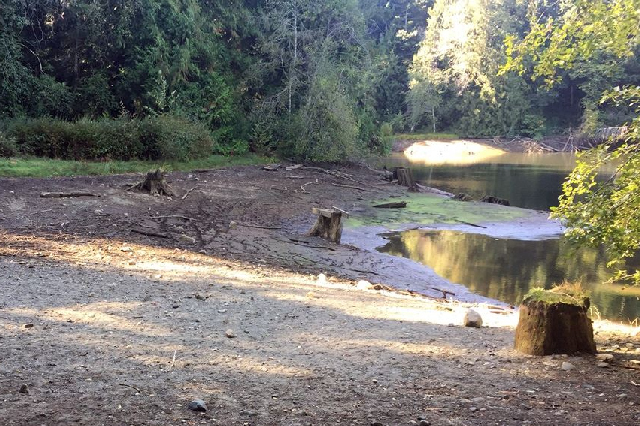 Work has started this week to restore the kids beach in Colliery Dam Park, located near the south side of the lower lake
The water levels have been temporarily lowered 2 meters in order to  reestablish the beach area and put in new sand.
Additional improvements will include repairs to a set of stairs leading into the lake.
The water will be returned to normal height following the completion of the project… & is closed for swimming during this period.
The City also wants to send a warning that the newly exposed shoreline may be slippery; so walkers are asked to approach the area carefully while the water is down.
"This project was identified in the recent public park improvement process as a priority by park users and doing it now will make the beach available for use next season. This is the best time of year to do this work when water levels are lowest and just prior to the rainy season starting…" – City of Nanaimo
The cost of the beach restoration project has been pegged @ $60,000.
Conversations
comments