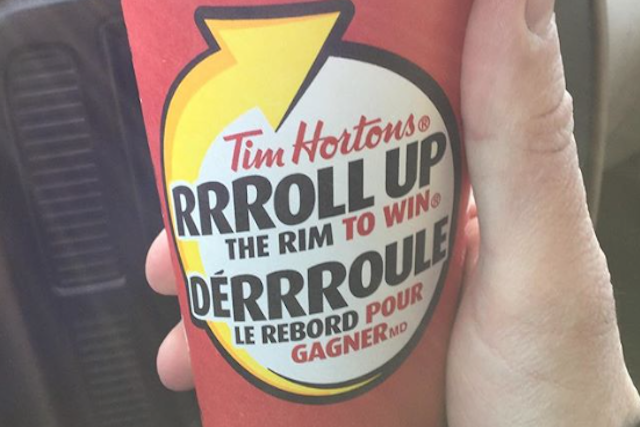 Today –  Wednesday, February 7, 2018 marks this year's start of Tim Horton's popular "Roll Up The Rim" contest.
Roll Up The Rim has been launched @ 3,500 Tims locations all the way from from Vancouver Island to St. John's, Newfoundland.
2018 prizes include 50 new Honda Civics… 100 prizes of $5,000…. 50,000 @ $50 Tim Horton's gift cards … 500 prizes of free coffee for a year, and millions of instant win coffee & other food prizes.
Last year, Canadians took home over 36M prizes found under the rim.
In British Columbia there are 16,672,440 winning cups.
All prizes must be claimed by April 20, 2018.
Conversations
comments