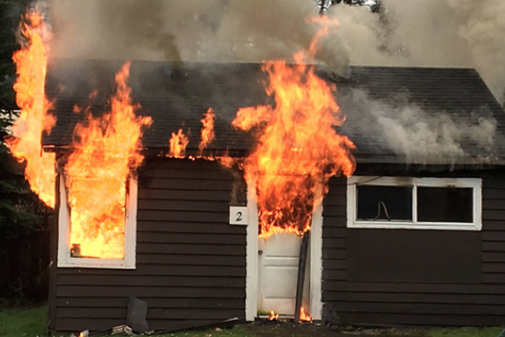 Yesterday's fatal cabin fire south of Campbell River has been determined to be not suspicious.

"Electrical space heaters being used inside the residence is the likely cause of the fire," said Cpl. Ron Vlooswyk of the Campbell River RCMP, in a news release.

The RCMP have confirmed that EHS was unable to resuscitate the 79 year old man who was recovered from the building. His identity is being withheld at this time.
via Nanaimo Bulletin
Conversations
comments